About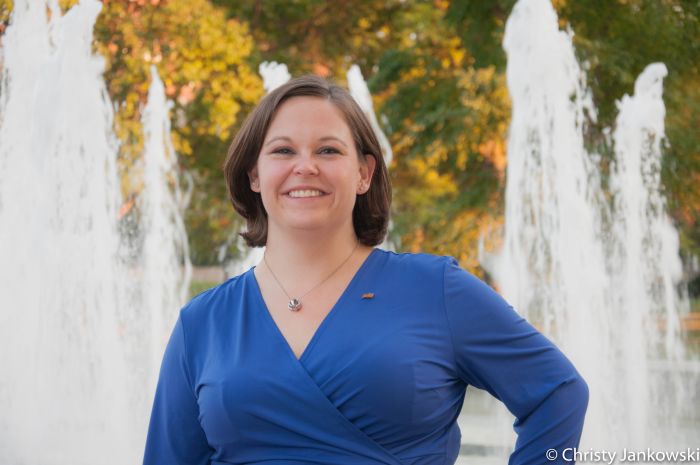 For the past ten years, Jen McMillin has worked in the education sector to improve outcomes for students and families. From developing scholarships to leading a Kindergarten readiness camp, Jen has worked hard to ensure the best academic outcomes for Central Illinois. Now, she's focused on bringing her skills for collaboration, research, and common sense to the Illinois House of Representatives.
Growing up in southwestern Illinois, Jen learned the value of hard work – both at home and at school. A proud FFA alumna who competed in speech and parliamentary procedure, she took her passion to the University of Illinois – Springfield. There she earned a bachelor's degree in Political Science and a master's degree in Public Administration, with a focus on Non-Profit / Public Management.
Moving to Decatur, Jen was soon hired by the Education Coalition of Macon County, where she organized several initiatives for Macon County schools, including Kindergarten readiness and college and career prep. This included helping area parents, teachers, and students understand the new Illinois State Standards changeover in 2015.
Today, she works at a private college who has seen the significant impact of the Illinois budget crisis first hand. This, coupled with her desire to improve the outlook the future of Illinois, has led Jen McMillin to run as the next representative for the 101st District of Illinois.